Published May 13, 2023
See other issues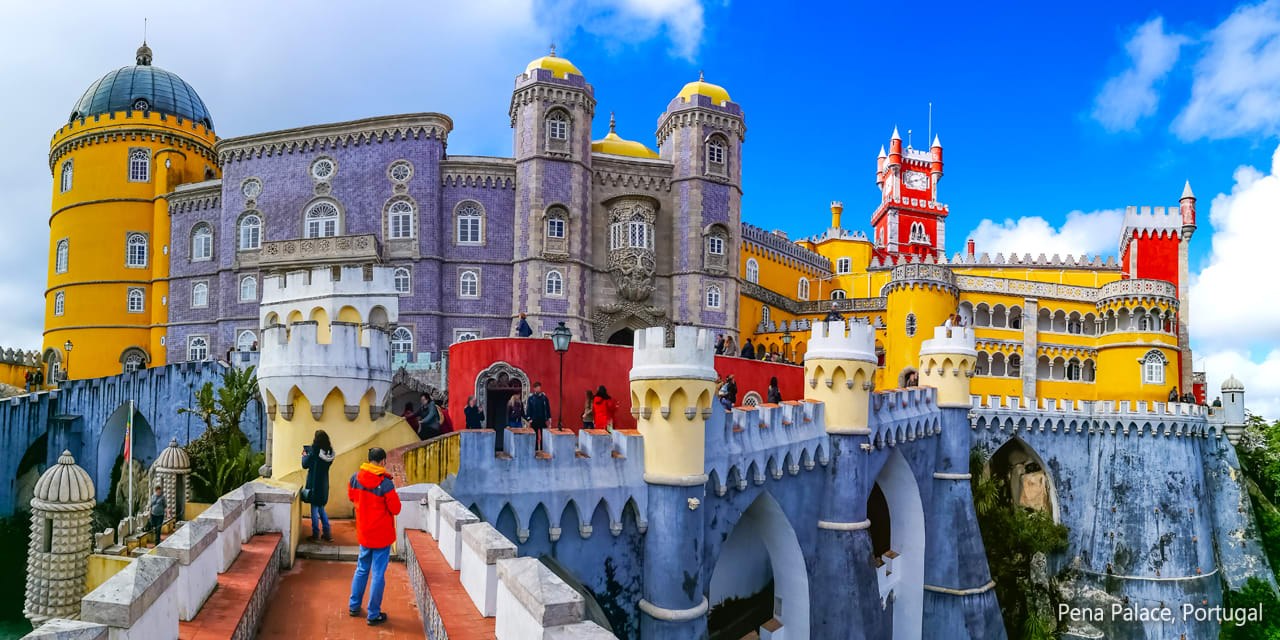 Europe has everything you're looking for and more. Great capital cities contrast with charming villages and castle-dotted landscapes. Mouth-watering cuisine paired with world-famous wine. Bucket-list sites scattered among ancient ruins and rolling green hills. No matter which adventure you choose, our hand-crafted itineraries are lovingly designed to include must-see icons, plus plenty of culturally rich, immersive experiences that reveal the essence of each country on an intimate level.
Plitvice Lakes National Park
Croatia is a land of contrasts, where rugged mountains meet the sparkling Adriatic Sea. It's a place of ancient history and modern luxury, home to medieval cities boasting world-class restaurants and boutique hotels. This spectacular country offers something for everyone: lace up your shoes and hike through Plitvice Lakes National Park, wander the timeless streets of Dubrovnik, sip Plavac Mali wine in a seaside taverna, or explore the rich cultural heritage at one of its many museums and galleries.
Trakai Castle, Lithuania
Journey to Eastern Europe and discover the culture and history of Lithuania, Latvia, and Estonia as you explore ancient castles, stroll through picturesque towns, and indulge in delectable local cuisine. Experience the breathtaking beauty of Trakai Castle, perched on an island in a tranquil lake. Marvel at the intricate architecture of Riga's Old Town, a UNESCO World Heritage site. Take in the stunning views from Toompea Hill in Tallinn, where medieval walls still stand strong. But it's not just about sightseeing - indulge in authentic cultural experiences too! Savor traditional Lithuanian dishes at a family-owned farmstead, learn about Latvia's art scene during a private gallery visit, and discover Estonia's folk heritage at a lively dance performance.
Cliffs of Moher, © Tourism Ireland
Experience the magic of Ireland! From the verdant hills to the rugged coastline, immerse yourself in this magical country as you visit iconic landmarks such as the Cliffs of Moher and Blarney Castle. Savor traditional Irish cuisine and taste Ireland's history through its iconic beverage, Guinness. Admire the breathtaking scenery, from riding through Killarney National Park on a Jaunting Car Ride to passing by Torc Waterfall and Ladies' View as you travel through the iconic Ring of Kerry. Cruise along the River Corrib aboard the enchanting Corrib Princess. Whether you're exploring bustling cities or tranquil countryside, Ireland will capture your heart.
Meteora Monasteries
Get ready for an unforgettable journey through this land of gods and legends! Discover Athens, the birthplace of democracy and home to iconic landmarks like the Acropolis and Parthenon. Step back in time as you explore the sacred ruins of Delphi, site of the sanctuary of Apollo Pythios, the Treasury of the Athenians, and the Temple of Apollo. Marvel at the monasteries of Meteora, perched high on the peaks of towering rock formations. Or, set off for the Greek islands, where crystal-clear waters beckon you to dive in and explore the underwater world teeming with life. Relax on pristine beaches stretching as far as the eye can see, or stroll through charming villages that showcase traditional Greek architecture.
Porto
Embrace the charm of Portugal. Explore Lisbon, where iconic landmarks meet local culture for an unforgettable European adventure, and the historic towns of Sintra and Porto, where you can marvel at the intricate Manueline architecture and indulge in delicious seafood cuisine along the coast. Stroll through picturesque vineyards and sample some of the finest wines in the world, including the country's iconic Port wine. Led by expert guides, you'll have access to tours of palaces and museums and hands-on experiences like tile painting, traditional pastry demonstration, and wine tastings that will immerse you in the country's fascinating past and present.
Royal Mile, Edinburgh
Travel through rolling hills and misty moors to enjoy the warm hospitality and age-old traditions of Scotland. Explore ancient castles and historic sites, including Edinburgh Castle. Dive into the award-winning whisky process at a local distillery and discover the typical working day of a Highland Shepherd. Take a leisurely cruise on Loch Ness, home to the legendary monster said to lurk beneath its dark waters. Whether hiking through heather-covered hills or strolling along windswept beaches, Scotland will leave you feeling refreshed, rejuvenated, and inspired by the natural beauty of this remarkable land.